#fsb-social-bar { width: 100%; border-bottom: 1px solid #dbdbdb; border-top: 1px solid #dbdbdb; padding: 10px 0; margin: 0px 0 20px 0; float: left; background: #fff; position: relative; clear: both; } #fsb-social-bar a { border: 0px !important } #fsb-social-bar.fsb-fixed { position: fixed; top: -2px; z-index: 99999; } #fsb-social-bar .fsb-title { display: block; float: left; margin: 3px 20px 0 0; font-size: 16px; font-family: Arial, Helvetica, sans-serif; text-decoration: none; color: #333; } #fsb-social-bar .fsb-share-facebook { width: 120px; float: left; padding: 3px 0 2px; height: 25px; } #fsb-social-bar .fsb-share-facebook.fsb-hide-count { width: 44px; overflow: hidden; margin-right: 30px; } #fsb-social-bar .fsb-share-twitter { float: left; width: 135px; padding: 3px 0 2px; height: 25px; } #fsb-social-bar .fsb-share-twitter.fsb-hide-count { width: 61px; overflow: hidden; margin-right: 30px; } #fsb-social-bar .fsb-share-google { float: left; width: 105px; padding: 3px 0 2px; height: 25px; } #fsb-social-bar .fsb-share-google.fsb-hide-count { width: 33px; overflow: hidden; margin-right: 30px; } #fsb-social-bar .fsb-share-linkedin { float: left; width: 135px; padding: 3px 0 2px; height: 25px; } #fsb-social-bar .fsb-share-linkedin.fsb-hide-count { width: 61px; overflow: hidden; margin-right: 30px; } #fsb-social-bar .fsb-share-pinterest { float: left; width: 115px; padding: 3px 0 2px; height: 25px;} #fsb-social-bar .fsb-share-pinterest.fsb-hide-count { width: 43px; overflow: hidden; margin-right: 30px; } #fsb-social-bar .socialite { display: block; position: relative; background: url(http://clothtrainingpants.net/wp-content/plugins/floating-social-bar/images/fsb-sprite.png) no-repeat scroll 0 0; } #fsb-social-bar .socialite-loaded { background: none !important; } #fsb-social-bar .fsb-service-title { display: none; } #fsb-social-bar a { color: #333; text-decoration: none; font-size: 12px; font-family: Arial, Helvetica, sans-serif; } #fsb-social-bar .fsb-twitter { width: 105px; height: 25px; background-position: -13px -10px; line-height: 25px; vertical-align: middle; } #fsb-social-bar .fsb-twitter .fsb-count { width: 30px; text-align: center; display: inline-block; margin: 0px 0 0 69px; color: #333; } #fsb-social-bar .fsb-google { width: 75px; height: 25px; background-position: -136px -10px; line-height: 25px; vertical-align: middle; } #fsb-social-bar .fsb-google .fsb-count { width: 30px; text-align: center; display: inline-block; margin: 0px 0 0 41px; color: #333; } #fsb-social-bar .fsb-google .socialite-button { margin: 0 !important; } #fsb-social-bar .fsb-share-google .socialite-loaded .socialite-button{padding: 2px 0 0} #fsb-social-bar .fsb-facebook { width: 89px; height: 25px; background-position: -231px -10px; line-height: 25px; vertical-align: middle; } #fsb-social-bar .fsb-facebook .fsb-count { width: 30px; text-align: center; display: inline-block; margin: 0px 0 0 52px; color: #333; } #fsb-social-bar .fsb-facebook .socialite-button { margin: 0 !important;} #fsb-social-bar .fsb-share-facebook .socialite-loaded .socialite-button {padding: 2px 0 0} #fsb-social-bar .fsb-linkedin { width: 105px; height: 25px; background-position: -347px -10px; line-height: 25px; vertical-align: middle; } #fsb-social-bar .fsb-linkedin .fsb-count { width: 30px; text-align: center; display: inline-block; margin: 0px 0 0 70px; color: #333; } #fsb-social-bar .fsb-linkedin .socialite-button { margin: 0 !important; } #fsb-social-bar .fsb-pinterest { width: 88px; height: 25px; background-position: -484px -10px; line-height: 25px; vertical-align: middle; } #fsb-social-bar .fsb-pinterest .fsb-count { width: 30px; text-align: center; display: inline-block; margin: 0px 0 0 50px; color: #333; } #fsb-social-bar .fsb-pinterest .socialite-button { margin: 0 !important; } .fsb-clear { clear: both; } .fsb-clear:after { clear:both; content:; display:block; height:0; line-height:0; overflow:auto; visibility:hidden; zoom:1; } @media (max-width: 768px) { #fsb-social-bar.fsb-fixed { position: relative !important; top: auto !important; } } Facebook0Twitter0LinkedIn0Pinterest0
#fsb-social-bar { width: 100%; border-bottom: 1px solid #dbdbdb; border-top: 1px solid #dbdbdb; padding: 10px 0; margin: 0px 0 20px 0; float: left; background: #fff; position: relative; clear: both; } #fsb-social-bar a { border: 0px !important } #fsb-social-bar.fsb-fixed { position: fixed; top: -2px; z-index: 99999; } #fsb-social-bar .fsb-title { display: block; float: left; margin: 3px 20px 0 0; font-size: 16px; font-family: Arial, Helvetica, sans-serif; text-decoration: none; color: #333; } #fsb-social-bar .fsb-share-facebook { width: 120px; float: left; padding: 3px 0 2px; height: 25px; } #fsb-social-bar .fsb-share-facebook.fsb-hide-count { width: 44px; overflow: hidden; margin-right: 30px; } #fsb-social-bar .fsb-share-twitter { float: left; width: 135px; padding: 3px 0 2px; height: 25px; } #fsb-social-bar .fsb-share-twitter.fsb-hide-count { width: 61px; overflow: hidden; margin-right: 30px; } #fsb-social-bar .fsb-share-google { float: left; width: 105px; padding: 3px 0 2px; height: 25px; } #fsb-social-bar .fsb-share-google.fsb-hide-count { width: 33px; overflow: hidden; margin-right: 30px; } #fsb-social-bar .fsb-share-linkedin { float: left; width: 135px; padding: 3px 0 2px; height: 25px; } #fsb-social-bar .fsb-share-linkedin.fsb-hide-count { width: 61px; overflow: hidden; margin-right: 30px; } #fsb-social-bar .fsb-share-pinterest { float: left; width: 115px; padding: 3px 0 2px; height: 25px;} #fsb-social-bar .fsb-share-pinterest.fsb-hide-count { width: 43px; overflow: hidden; margin-right: 30px; } #fsb-social-bar .socialite { display: block; position: relative; background: url(http://clothtrainingpants.net/wp-content/plugins/floating-social-bar/images/fsb-sprite.png) no-repeat scroll 0 0; } #fsb-social-bar .socialite-loaded { background: none !important; } #fsb-social-bar .fsb-service-title { display: none; } #fsb-social-bar a { color: #333; text-decoration: none; font-size: 12px; font-family: Arial, Helvetica, sans-serif; } #fsb-social-bar .fsb-twitter { width: 105px; height: 25px; background-position: -13px -10px; line-height: 25px; vertical-align: middle; } #fsb-social-bar .fsb-twitter .fsb-count { width: 30px; text-align: center; display: inline-block; margin: 0px 0 0 69px; color: #333; } #fsb-social-bar .fsb-google { width: 75px; height: 25px; background-position: -136px -10px; line-height: 25px; vertical-align: middle; } #fsb-social-bar .fsb-google .fsb-count { width: 30px; text-align: center; display: inline-block; margin: 0px 0 0 41px; color: #333; } #fsb-social-bar .fsb-google .socialite-button { margin: 0 !important; } #fsb-social-bar .fsb-share-google .socialite-loaded .socialite-button{padding: 2px 0 0} #fsb-social-bar .fsb-facebook { width: 89px; height: 25px; background-position: -231px -10px; line-height: 25px; vertical-align: middle; } #fsb-social-bar .fsb-facebook .fsb-count { width: 30px; text-align: center; display: inline-block; margin: 0px 0 0 52px; color: #333; } #fsb-social-bar .fsb-facebook .socialite-button { margin: 0 !important;} #fsb-social-bar .fsb-share-facebook .socialite-loaded .socialite-button {padding: 2px 0 0} #fsb-social-bar .fsb-linkedin { width: 105px; height: 25px; background-position: -347px -10px; line-height: 25px; vertical-align: middle; } #fsb-social-bar .fsb-linkedin .fsb-count { width: 30px; text-align: center; display: inline-block; margin: 0px 0 0 70px; color: #333; } #fsb-social-bar .fsb-linkedin .socialite-button { margin: 0 !important; } #fsb-social-bar .fsb-pinterest { width: 88px; height: 25px; background-position: -484px -10px; line-height: 25px; vertical-align: middle; } #fsb-social-bar .fsb-pinterest .fsb-count { width: 30px; text-align: center; display: inline-block; margin: 0px 0 0 50px; color: #333; } #fsb-social-bar .fsb-pinterest .socialite-button { margin: 0 !important; } .fsb-clear { clear: both; } .fsb-clear:after { clear:both; content:; display:block; height:0; line-height:0; overflow:auto; visibility:hidden; zoom:1; } @media (max-width: 768px) { #fsb-social-bar.fsb-fixed { position: relative !important; top: auto !important; } } Facebook0Twitter0LinkedIn0Pinterest0
#fsb-social-bar { width: 100%; border-bottom: 1px solid #dbdbdb; border-top: 1px solid #dbdbdb; padding: 10px 0; margin: 0px 0 20px 0; float: left; background: #fff; position: relative; clear: both; } #fsb-social-bar a { border: 0px !important } #fsb-social-bar.fsb-fixed { position: fixed; top: -2px; z-index: 99999; } #fsb-social-bar .fsb-title { display: block; float: left; margin: 3px 20px 0 0; font-size: 16px; font-family: Arial, Helvetica, sans-serif; text-decoration: none; color: #333; } #fsb-social-bar .fsb-share-facebook { width: 120px; float: left; padding: 3px 0 2px; height: 25px; } #fsb-social-bar .fsb-share-facebook.fsb-hide-count { width: 44px; overflow: hidden; margin-right: 30px; } #fsb-social-bar .fsb-share-twitter { float: left; width: 135px; padding: 3px 0 2px; height: 25px; } #fsb-social-bar .fsb-share-twitter.fsb-hide-count { width: 61px; overflow: hidden; margin-right: 30px; } #fsb-social-bar .fsb-share-google { float: left; width: 105px; padding: 3px 0 2px; height: 25px; } #fsb-social-bar .fsb-share-google.fsb-hide-count { width: 33px; overflow: hidden; margin-right: 30px; } #fsb-social-bar .fsb-share-linkedin { float: left; width: 135px; padding: 3px 0 2px; height: 25px; } #fsb-social-bar .fsb-share-linkedin.fsb-hide-count { width: 61px; overflow: hidden; margin-right: 30px; } #fsb-social-bar .fsb-share-pinterest { float: left; width: 115px; padding: 3px 0 2px; height: 25px;} #fsb-social-bar .fsb-share-pinterest.fsb-hide-count { width: 43px; overflow: hidden; margin-right: 30px; } #fsb-social-bar .socialite { display: block; position: relative; background: url(http://clothtrainingpants.net/wp-content/plugins/floating-social-bar/images/fsb-sprite.png) no-repeat scroll 0 0; } #fsb-social-bar .socialite-loaded { background: none !important; } #fsb-social-bar .fsb-service-title { display: none; } #fsb-social-bar a { color: #333; text-decoration: none; font-size: 12px; font-family: Arial, Helvetica, sans-serif; } #fsb-social-bar .fsb-twitter { width: 105px; height: 25px; background-position: -13px -10px; line-height: 25px; vertical-align: middle; } #fsb-social-bar .fsb-twitter .fsb-count { width: 30px; text-align: center; display: inline-block; margin: 0px 0 0 69px; color: #333; } #fsb-social-bar .fsb-google { width: 75px; height: 25px; background-position: -136px -10px; line-height: 25px; vertical-align: middle; } #fsb-social-bar .fsb-google .fsb-count { width: 30px; text-align: center; display: inline-block; margin: 0px 0 0 41px; color: #333; } #fsb-social-bar .fsb-google .socialite-button { margin: 0 !important; } #fsb-social-bar .fsb-share-google .socialite-loaded .socialite-button{padding: 2px 0 0} #fsb-social-bar .fsb-facebook { width: 89px; height: 25px; background-position: -231px -10px; line-height: 25px; vertical-align: middle; } #fsb-social-bar .fsb-facebook .fsb-count { width: 30px; text-align: center; display: inline-block; margin: 0px 0 0 52px; color: #333; } #fsb-social-bar .fsb-facebook .socialite-button { margin: 0 !important;} #fsb-social-bar .fsb-share-facebook .socialite-loaded .socialite-button {padding: 2px 0 0} #fsb-social-bar .fsb-linkedin { width: 105px; height: 25px; background-position: -347px -10px; line-height: 25px; vertical-align: middle; } #fsb-social-bar .fsb-linkedin .fsb-count { width: 30px; text-align: center; display: inline-block; margin: 0px 0 0 70px; color: #333; } #fsb-social-bar .fsb-linkedin .socialite-button { margin: 0 !important; } #fsb-social-bar .fsb-pinterest { width: 88px; height: 25px; background-position: -484px -10px; line-height: 25px; vertical-align: middle; } #fsb-social-bar .fsb-pinterest .fsb-count { width: 30px; text-align: center; display: inline-block; margin: 0px 0 0 50px; color: #333; } #fsb-social-bar .fsb-pinterest .socialite-button { margin: 0 !important; } .fsb-clear { clear: both; } .fsb-clear:after { clear:both; content:; display:block; height:0; line-height:0; overflow:auto; visibility:hidden; zoom:1; } @media (max-width: 768px) { #fsb-social-bar.fsb-fixed { position: relative !important; top: auto !important; } } Facebook0Twitter0LinkedIn0Pinterest0
#fsb-social-bar { width: 100%; border-bottom: 1px solid #dbdbdb; border-top: 1px solid #dbdbdb; padding: 10px 0; margin: 0px 0 20px 0; float: left; background: #fff; position: relative; clear: both; } #fsb-social-bar a { border: 0px !important } #fsb-social-bar.fsb-fixed { position: fixed; top: -2px; z-index: 99999; } #fsb-social-bar .fsb-title { display: block; float: left; margin: 3px 20px 0 0; font-size: 16px; font-family: Arial, Helvetica, sans-serif; text-decoration: none; color: #333; } #fsb-social-bar .fsb-share-facebook { width: 120px; float: left; padding: 3px 0 2px; height: 25px; } #fsb-social-bar .fsb-share-facebook.fsb-hide-count { width: 44px; overflow: hidden; margin-right: 30px; } #fsb-social-bar .fsb-share-twitter { float: left; width: 135px; padding: 3px 0 2px; height: 25px; } #fsb-social-bar .fsb-share-twitter.fsb-hide-count { width: 61px; overflow: hidden; margin-right: 30px; } #fsb-social-bar .fsb-share-google { float: left; width: 105px; padding: 3px 0 2px; height: 25px; } #fsb-social-bar .fsb-share-google.fsb-hide-count { width: 33px; overflow: hidden; margin-right: 30px; } #fsb-social-bar .fsb-share-linkedin { float: left; width: 135px; padding: 3px 0 2px; height: 25px; } #fsb-social-bar .fsb-share-linkedin.fsb-hide-count { width: 61px; overflow: hidden; margin-right: 30px; } #fsb-social-bar .fsb-share-pinterest { float: left; width: 115px; padding: 3px 0 2px; height: 25px;} #fsb-social-bar .fsb-share-pinterest.fsb-hide-count { width: 43px; overflow: hidden; margin-right: 30px; } #fsb-social-bar .socialite { display: block; position: relative; background: url(http://clothtrainingpants.net/wp-content/plugins/floating-social-bar/images/fsb-sprite.png) no-repeat scroll 0 0; } #fsb-social-bar .socialite-loaded { background: none !important; } #fsb-social-bar .fsb-service-title { display: none; } #fsb-social-bar a { color: #333; text-decoration: none; font-size: 12px; font-family: Arial, Helvetica, sans-serif; } #fsb-social-bar .fsb-twitter { width: 105px; height: 25px; background-position: -13px -10px; line-height: 25px; vertical-align: middle; } #fsb-social-bar .fsb-twitter .fsb-count { width: 30px; text-align: center; display: inline-block; margin: 0px 0 0 69px; color: #333; } #fsb-social-bar .fsb-google { width: 75px; height: 25px; background-position: -136px -10px; line-height: 25px; vertical-align: middle; } #fsb-social-bar .fsb-google .fsb-count { width: 30px; text-align: center; display: inline-block; margin: 0px 0 0 41px; color: #333; } #fsb-social-bar .fsb-google .socialite-button { margin: 0 !important; } #fsb-social-bar .fsb-share-google .socialite-loaded .socialite-button{padding: 2px 0 0} #fsb-social-bar .fsb-facebook { width: 89px; height: 25px; background-position: -231px -10px; line-height: 25px; vertical-align: middle; } #fsb-social-bar .fsb-facebook .fsb-count { width: 30px; text-align: center; display: inline-block; margin: 0px 0 0 52px; color: #333; } #fsb-social-bar .fsb-facebook .socialite-button { margin: 0 !important;} #fsb-social-bar .fsb-share-facebook .socialite-loaded .socialite-button {padding: 2px 0 0} #fsb-social-bar .fsb-linkedin { width: 105px; height: 25px; background-position: -347px -10px; line-height: 25px; vertical-align: middle; } #fsb-social-bar .fsb-linkedin .fsb-count { width: 30px; text-align: center; display: inline-block; margin: 0px 0 0 70px; color: #333; } #fsb-social-bar .fsb-linkedin .socialite-button { margin: 0 !important; } #fsb-social-bar .fsb-pinterest { width: 88px; height: 25px; background-position: -484px -10px; line-height: 25px; vertical-align: middle; } #fsb-social-bar .fsb-pinterest .fsb-count { width: 30px; text-align: center; display: inline-block; margin: 0px 0 0 50px; color: #333; } #fsb-social-bar .fsb-pinterest .socialite-button { margin: 0 !important; } .fsb-clear { clear: both; } .fsb-clear:after { clear:both; content:; display:block; height:0; line-height:0; overflow:auto; visibility:hidden; zoom:1; } @media (max-width: 768px) { #fsb-social-bar.fsb-fixed { position: relative !important; top: auto !important; } } Facebook0Twitter0LinkedIn0Pinterest0
#fsb-social-bar { width: 100%; border-bottom: 1px solid #dbdbdb; border-top: 1px solid #dbdbdb; padding: 10px 0; margin: 0px 0 20px 0; float: left; background: #fff; position: relative; clear: both; } #fsb-social-bar a { border: 0px !important } #fsb-social-bar.fsb-fixed { position: fixed; top: -2px; z-index: 99999; } #fsb-social-bar .fsb-title { display: block; float: left; margin: 3px 20px 0 0; font-size: 16px; font-family: Arial, Helvetica, sans-serif; text-decoration: none; color: #333; } #fsb-social-bar .fsb-share-facebook { width: 120px; float: left; padding: 3px 0 2px; height: 25px; } #fsb-social-bar .fsb-share-facebook.fsb-hide-count { width: 44px; overflow: hidden; margin-right: 30px; } #fsb-social-bar .fsb-share-twitter { float: left; width: 135px; padding: 3px 0 2px; height: 25px; } #fsb-social-bar .fsb-share-twitter.fsb-hide-count { width: 61px; overflow: hidden; margin-right: 30px; } #fsb-social-bar .fsb-share-google { float: left; width: 105px; padding: 3px 0 2px; height: 25px; } #fsb-social-bar .fsb-share-google.fsb-hide-count { width: 33px; overflow: hidden; margin-right: 30px; } #fsb-social-bar .fsb-share-linkedin { float: left; width: 135px; padding: 3px 0 2px; height: 25px; } #fsb-social-bar .fsb-share-linkedin.fsb-hide-count { width: 61px; overflow: hidden; margin-right: 30px; } #fsb-social-bar .fsb-share-pinterest { float: left; width: 115px; padding: 3px 0 2px; height: 25px;} #fsb-social-bar .fsb-share-pinterest.fsb-hide-count { width: 43px; overflow: hidden; margin-right: 30px; } #fsb-social-bar .socialite { display: block; position: relative; background: url(http://clothtrainingpants.net/wp-content/plugins/floating-social-bar/images/fsb-sprite.png) no-repeat scroll 0 0; } #fsb-social-bar .socialite-loaded { background: none !important; } #fsb-social-bar .fsb-service-title { display: none; } #fsb-social-bar a { color: #333; text-decoration: none; font-size: 12px; font-family: Arial, Helvetica, sans-serif; } #fsb-social-bar .fsb-twitter { width: 105px; height: 25px; background-position: -13px -10px; line-height: 25px; vertical-align: middle; } #fsb-social-bar .fsb-twitter .fsb-count { width: 30px; text-align: center; display: inline-block; margin: 0px 0 0 69px; color: #333; } #fsb-social-bar .fsb-google { width: 75px; height: 25px; background-position: -136px -10px; line-height: 25px; vertical-align: middle; } #fsb-social-bar .fsb-google .fsb-count { width: 30px; text-align: center; display: inline-block; margin: 0px 0 0 41px; color: #333; } #fsb-social-bar .fsb-google .socialite-button { margin: 0 !important; } #fsb-social-bar .fsb-share-google .socialite-loaded .socialite-button{padding: 2px 0 0} #fsb-social-bar .fsb-facebook { width: 89px; height: 25px; background-position: -231px -10px; line-height: 25px; vertical-align: middle; } #fsb-social-bar .fsb-facebook .fsb-count { width: 30px; text-align: center; display: inline-block; margin: 0px 0 0 52px; color: #333; } #fsb-social-bar .fsb-facebook .socialite-button { margin: 0 !important;} #fsb-social-bar .fsb-share-facebook .socialite-loaded .socialite-button {padding: 2px 0 0} #fsb-social-bar .fsb-linkedin { width: 105px; height: 25px; background-position: -347px -10px; line-height: 25px; vertical-align: middle; } #fsb-social-bar .fsb-linkedin .fsb-count { width: 30px; text-align: center; display: inline-block; margin: 0px 0 0 70px; color: #333; } #fsb-social-bar .fsb-linkedin .socialite-button { margin: 0 !important; } #fsb-social-bar .fsb-pinterest { width: 88px; height: 25px; background-position: -484px -10px; line-height: 25px; vertical-align: middle; } #fsb-social-bar .fsb-pinterest .fsb-count { width: 30px; text-align: center; display: inline-block; margin: 0px 0 0 50px; color: #333; } #fsb-social-bar .fsb-pinterest .socialite-button { margin: 0 !important; } .fsb-clear { clear: both; } .fsb-clear:after { clear:both; content:; display:block; height:0; line-height:0; overflow:auto; visibility:hidden; zoom:1; } @media (max-width: 768px) { #fsb-social-bar.fsb-fixed { position: relative !important; top: auto !important; } } Facebook0Twitter0LinkedIn0Pinterest0
A beach house is the dream of every person who loves the beach and the ocean. Most of the time these beach houses are quite expensive based on the area they are in. There are many things to consider when buying beach house. How long is the summer?
This is the part where everybody forgets that the summer is fun but when it is too long it can be difficult for those who live on the beach. Most beach houses are with open windows and patios so if the heat is too much it can be difficult to live. So when you decide to buy your house you need to check how long the summer is in the area. And if you plan to live there still even if the summer is long you need to invest in a good quality beach clothing. Because if you are to live there you will need to walk in the beach and even walking out of the house to clean may need a good cover up.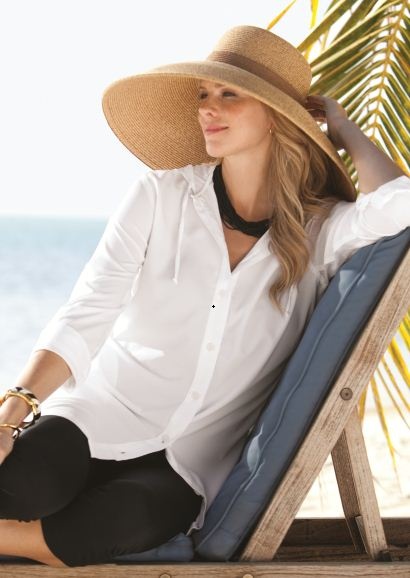 How far is it from the city?
Most of the time there are small towns closer to the beach where you can get your daily paper and groceries. But the problem is if there isn't a town close by and there are less busses running, you will need to walk or drive a long way to the nearest city. You will need to wear a good sun protection clothing to make sure your skin is not burnt and is doesn't get rashes. When you buy a house on the beach, you need to consider the distance from the city and how far it is for the amenities like the hospital and other stuff. If you are working in the city you need to consider this most.
Do they have public transport?
Most of the times if you are buying a beach house in a suburb you need to check if they have public transport. Sometimes even if they do the frequency of a bus running is very low. There will be one bus in the morning and another one in the night. If this is the case you need to make sure you drive or you are okay with this type of transport arrangements. If you are old and needs help very often buying a lonely beach house won't be a very wise idea. But if you are young and if you drive this won't be much of an issue. But it is important check how often they have a bus running and how the neighborhood is before buying a house.
No related posts.
Related posts:
Maternity Wear FAQ
Advantages Of Online Shopping:
How To Make The Symbol Of Corporate Positioned In The Official Attire
Related posts:
Maternity Wear FAQ
Advantages Of Online Shopping:
How To Make The Symbol Of Corporate Positioned In The Official Attire
Related posts:
Maternity Wear FAQ
Advantages Of Online Shopping:
How To Make The Symbol Of Corporate Positioned In The Official Attire
Related posts:
Maternity Wear FAQ
Advantages Of Online Shopping:
How To Make The Symbol Of Corporate Positioned In The Official Attire